The day where hifi audio source was only avalaible for big wallet is done, now you can have incredible sound quality on the cheap, thanks to Chinese audio market that implemente high end dac (digital audio decoder) into budget friendly music player.
Here is the list of the very best digital audio player you can get nowadays:
BENJIE S5 (20$):
If portability, interface, battery life and sturdiness is more important to you than being able to drive demanding headphones, the BENJIE S5 still is a great DAP. The construction is all metal, you can drop it on the floor it won't break, as well, if you loose it because its so small it will not break the bank either. This is the perfect ultra portable DAP for audio lover that use easy to drive earphones, it have a rather neutral and slightly bright sound with good details. As well, you have 8g internal memory and a micro SD slot to expand storage infinitely.
WALNUT V2S (30$):
If you search for a DAP than can be use as powerfull portable AMP too, the Walnut V2S is the one to look at. This music player is a powerhouse of its own and have changeable OPamp so you can transform it into hifi portable amp and change sound color a little too. The stock OPamp is the nice and cheap texas instrument NE5532, but I upgrade it with Muse8820 or Burson V5i. The sound is warm, thick and wide, with extra mids presence and great dynamic. Not the cleanest sound, but very lively. It can be use as USB OTG DAC-AMP too. And battery life is around 12H. Lot of fun for cheap!!
ZISHAN Z3 (or Z3 PRO) (40-55$):
Now, things get more serious. For 40$ you can buy a DIY music player that have the top of the line AK4490 dac chip in its belly. This DAP is extremely praised on audio forums like Headfi and surely the very best buy you can make for sound value. Its very powerfull for its size and have a clear, smooth, transparent and wide sounding musicality similar to Xduoo X3ii but even better. It have line out as well as changeable Opamp. Battery life is average, about 8H, but this type of sound quality for such little money is a no brainer. The new Z3 PRO use an even better dac wich is the AK4493 and promise even more clarity and treble emphasis.
ZIKU HK-X9 (44$):
Another gem, little less know than the Zishan but way better in term of construction, UI and battery life. For sound, it's the cheapest DAP using high end Cirrus CS4398 dac chip and as I review and even open it: I confirm it have this marvelous audio decoder in it. The battery life can go up to 20H, construction is all metal with exception of (cheap) volume wheel. Most of all, unlike the Xduoo X3 (first gen) it can be use as a USB DAC. For the sound, its pure Cirrus: bright, detailed, energic with mid range emphasis. If you want more info about this gem, I review it lately on this blog.
XDUOO X2(50$):
Vintage yet still a great contender in sub-50$ price range, the X2 is a powerhouse for its size and built like a tank. It have a good battery life of 10 hours and can play FLAC and other format. Its sound is warm, thick and weighty with above average soundstage. Tough it do not have any lineout or USB DAC fonction, this classic DAP still is a great value today.
DODOCOOL DA106 (50$):
I do not have personally test this one, but will do in the futur as it get plenty of positive reviews and feedback already. Its small, have long battery life of 30H, great construction, a Line out and a mysterious independant DAC. I'm not certain at 100% the hype isn't BS with this one but it sure look promising!!
HIDIZ AP-60 II (90$ish):
Small, powerfull, sturdy and with BLUETOOTH, the AP60 is features packed for its budget price. It promess ultra portability and great sound due to its AKM4452VN hifi dac. The fact it can send APTX Bluetooth and play DSD too make it a great value. It have as well a two way DAC, for USB-OTG DAC-AMP and for digital out to external dac-amp. BAttery life of 10H is quite impressive too.
ZISHAN DSD AK4497EQ:
The ZISHAN DSD use top of the line AK4497EQ DAC that we found mostly in way highly priced DAP like the AstellKern SP1000 at….3500$. Here, the ZISHAN is priced around 100$ and promess ultimate sound value. As well, its powerfull and have line out. Construction is kinda DIY and rough, but nonetheless all feedback about sound rendering are very positive. Having own a FAUDIO FA1 for some time that use same AK4497 dac, i can  say the musicality is unique and adictive, it have thick textured and detailed sound, effortlessly weighty and dynamic, yep, this is next level sound rendering. The ZISHAN offer unseen price value so if your are an audiophile on the cheap this might be the best investment ever.
AIGO Z6 PRO (around 100$):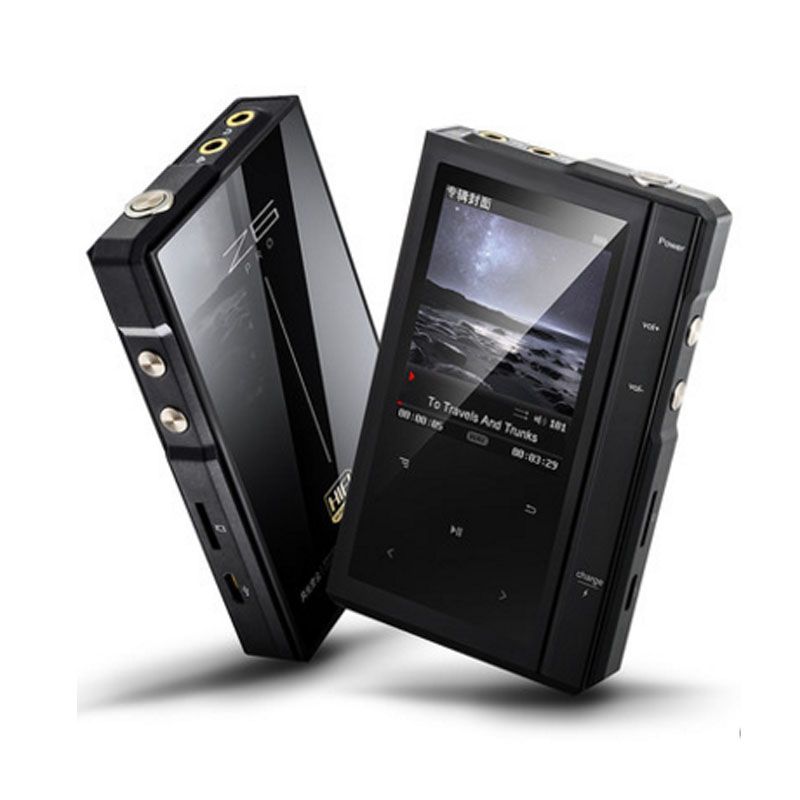 This 100$ DAP sure look impressively built, as well, it use an high end ES9018 dac wich make him the cheaper DAP with this excellent dac. It feature a USB DAC, Line out, 15 hour battery life and great sturdy construction. The sound impressions about this DAP are very positive on headfi, wich do not surprise me with this excellent Sabre ESS dac in its belly.
SHANLING M0 (around 100$):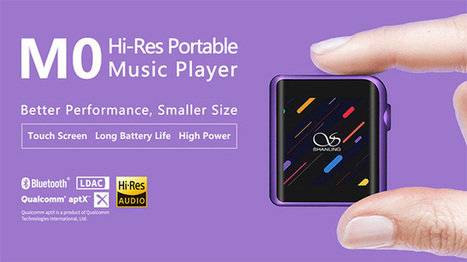 Ultra small and portable yet packed with features, the Shanling M0 is sure to please audio enthusiast that are obsess about practicality and versatility. This touch screen DAP have a ESS Sabre ES9218P dac in it, wich promise clear, neutral and detailed sound. The high gain mode can compensate its low power output to make it more capable to drive earphones and low impendance headphones. But the big plus is that M0 can be use as BLUETOOTH RECEIVER for you phone or other audio source, and using it Ldac and independant DAC, its sure to give high fidelity sound. As well, it can be use as USB-OTG DAC-AMP and have a long battery life of 15H. The M0 is among best selling chinese DAP right no.
SPECIAL RECOMMENDATION:
RADSONE ES100 BLUETOOTH DAC-AMP (100$):
This isn't a DAP, but it transform your phone into one. This multi-features Bluetooth DAC-AMP is a real marvel, it have an extremely powerfull 2.5mm balanced output and 3.5mm unbalanced. This thing that make in stand appart is the sound quality it deliver with its DUAL AK4375A dac, its extremely well layered sound with a vivid sharp sound. It can be use as USBorOTG DAC too. Battery life is about 8H. For more info go read the (justified) unanimously positive reviews on HEADFI.